Life Affirming Herbs, Supplements, Information, Guidance and More!
Total Body Cleanse:
Colon Cleansing is TOP PRIORITY!
Detoxify & Clean Your Colon First
Always start with Colon Pills first for 3 – 5 days to open your system. Then add 1 or 2 Colon Cleanse with Colon Pills to strip, scrub and disinfect.
After 15 days add Pro Em-1 Probiotic Cleanse to replace the good flora in your intestine.
Do a liver flush with SuperPhos 30 or a liver cleanse with R.M.A. Liver Cleanse at least 10 days after colon cleansing.
You can start immediately taking Mullzyme Mucus Dissolver with the Colon Pills.
After the liver flush you can start taking Digestive Enzymes.
Wait about 2 weeks before taking Herbal Chelator to rid the body of heavy metals and drinking Silver Water to rid the body of bacteria.
Shower or bathe daily with Miracle II Soap and use Magnesium Gel to nourish your system, especially if you have heart problems, diabetes or fibromyalgia.
Drink Miracle II Neutralizer to neutralize the acid in your system.
Add nutrients and minerals like Bioplasma cell salts and Lugol's Iodine.
Do not start using See Again until after 4 weeks of colon cleansing, preferably after a liver flush or liver cleanse.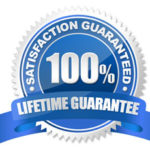 All products sold by The Breath of Life are guaranteed for life. If you are unsatisfied for any reason, just return the unused portion or empty container for a full, no hassle refund (less S&H). Free shipping on all U.S. orders.